The mother of a 4-year-old girl killed Thursday by a bullet wound to her face has been charged with third degree murder, according to police.
The mother was identified as 25-year-old Shakeya Holmes.
An arrest warrant was also issued for Holmes' boyfriend in connection with the little girl's death.Four-Year-Old Killed May Have Shot Herself: Police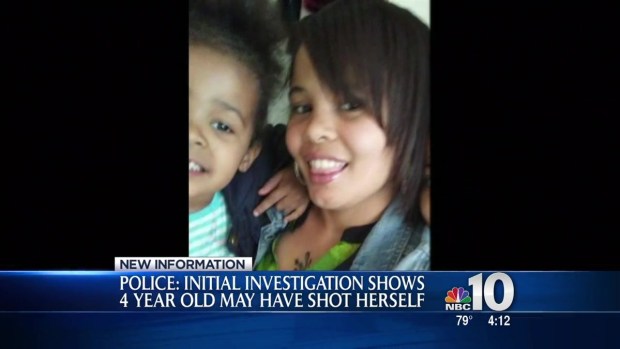 Philadelphia Police say the 4-year-old shot and killed in her Philadelphia home may have shot herself. The girl's 3-year-old sister and her mother were home at the time. Police say they will continue to investigate. (Published Friday, June 24, 2016)
Earlier Friday, police said the girl appeared to have shot herself with a handgun.
Police have not yet identified the girl, who was found by police with a gunshot to her eye at a North Philadelphia house where she lived with her mother and a younger sister.Anguish in Neighborhood After 4-Year-Old Dies
Anguish in a North Philadelphia neighborhood as family and neighbors gather to remember a 4-year-old girl who was shot in the eye and died inside her home. NBC10's Drew Smith reports that the mother continued to be questioned late Thursday and police had no ruling on what happened inside the home that lead to the child's death. (Published Thursday, June 23, 2016)
The investigation has revealed that the gunshot appears self-inflicted, a police spokeswoman said. Charges against the mother was confirmed on Friday evening.
EMS rushed to the Montgomery Townhomes on the 1800 block of North 20th Street shortly after noon Thursday. Medics then took the girl to Hahnemann Hospital where she died around 1 p.m., police said.
4-year-old shot
The girl's mother and a 3-year-old sister were in the home when the child was shot, police said. Police recovered a gun from inside the home.
Neighbors said the mother ran outside holding her daughter and yelled for help.
"Her little sister standing over her, I said what happened, she said, she got shot with a gun," Margie Malabet recalled the frantic scene when she ran to help after hearing the mother's cries, "Save my baby, please, save my baby."
Four Year Old Girl Shot in Head in North Philadelphia Home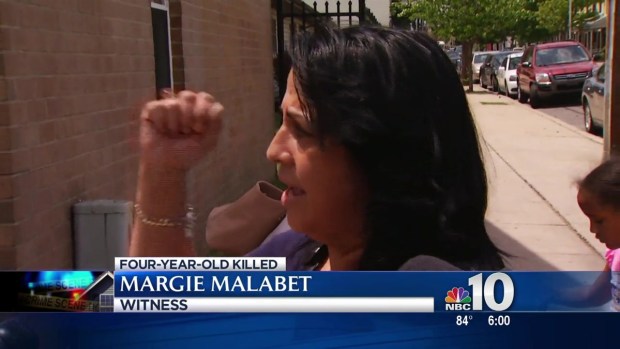 NBC10's Deanna Durante was live on the scene as the story was developing Thursday afternoon (Published Thursday, June 23, 2016)
Published at 6:22 AM EDT on Jul 4, 2016