Woman Uses iPad App to Track Down Car Thief: Cops
Police say a woman was able to track down the man who stole her car thanks to an app on her iPad.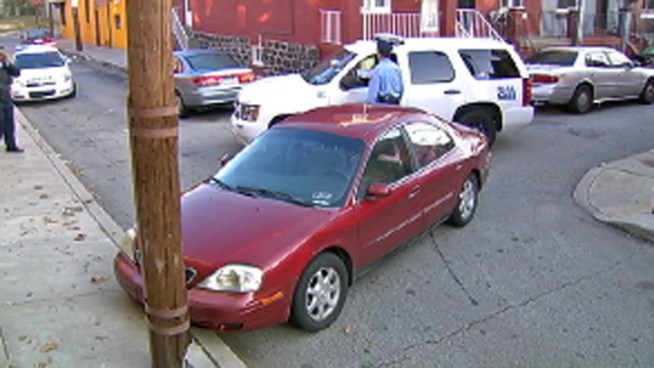 NBC10 Phildelphia - Vince Lattanzio
A Delaware County woman's car was stolen from outside her home, but she was able to get it back thanks to her iPad. NBC10's Vince Lattanzio shares the story.
Need help tracking down a car thief? There's an app for that.
It was just before 7 a.m. on Monday when police say a red Mercury Sable was stolen from outside a home in Sharon Hill, Pa. Police say the owner of the vehicle went inside to grab her kids. When she came back out, her car was gone.
"It looks like as she had started up her car somebody more likely than not had been watching her start the car and walk out of it," said Philadelphia Police Cpt. Ben Nash.
Police say the woman realized her iPad was still inside the car. She tracked the vehicle using Apple's "Find My iPhone" app as it drove into West Philadelphia. She reported the information to Sharon Hill Police who then contacted Philadelphia Police.
"Within an hour, with the tracking device that was being utilized, police were able to see the car, pursue this male on foot and grab him," said Captain Nash.
NBC10 cameras rolled as the suspect was arrested a few miles away in West Philadelphia. The victim tells NBC10 she's shaken up but glad her children weren't inside the car.
"There is no one that was hurt," said Captain Nash. "This one seems to be resolved in a positive way. I'm sure that there's a young woman who's happy to get her car back."