The wild turkey is back!
After surviving Thanksgiving, a wild turkey has returned for some window shopping in Northeast Philadelphia.
Wild Turkey Wanders in Front of Philly Store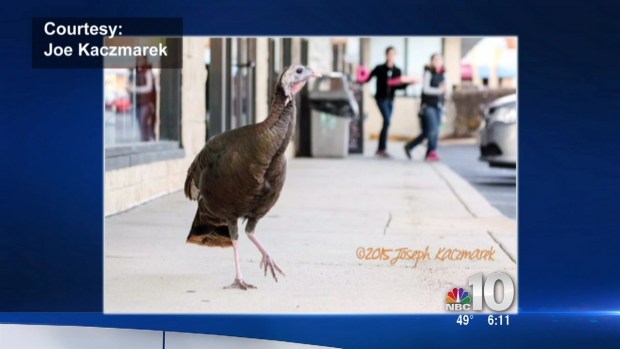 Photos were taken of a wild turkey outside a Northeast Philadelphia shopping center Saturday afternoon, but police do not know where the bird came from, or where it went. (Published Saturday, Nov. 21, 2015)
NBC10 viewer Dana Malvestuto sent us a new photo taken of the urban bird back visiting the Grant Plaza II in the Bustleton section of the city.
The bird was spotted prior to Thanksgiving walking around the same shopping plaza. Photographer Joe Kaczmarek took a few photos of the turkey outside the shopping center back on November 21st.
Take a look at the photos below.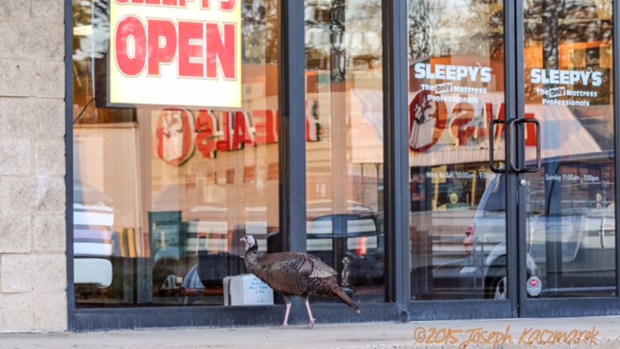 Wild Turkey at Philly Shopping Center
Published at 1:26 PM EST on Dec 1, 2015 | Updated at 10:53 AM EST on Dec 2, 2015