Underground Electrical Fire Causes Evacuations in Norristown
Several properties on Main St. have been evacuated.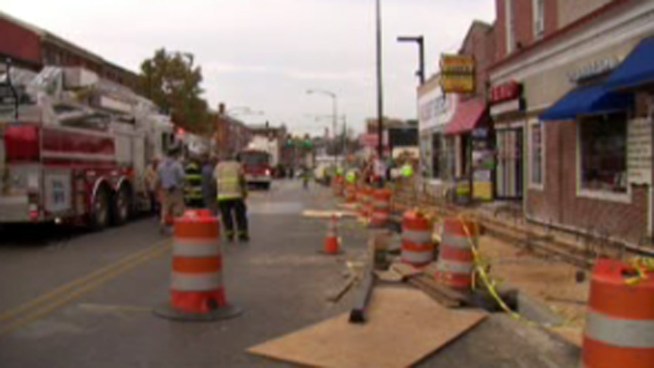 NBC10 Philadelphia - Christine Maddela
Main Street in Norristown has been reopened after being closed because of an underground electrical fire. Investigators say six businesses were also closed after carbon monoxide spread through the underground electrical systems. NBC10's Christine Maddela reports.
Several properties along 100 block of Main Street in Norristown have been evacuated following an underground electrical fire.
Fire officials say the fire began underground and spread to a Dunkin Donuts. One of the store's employees tried to put out the fire and was injured, according to officials.
She was taken to the hospital with serious burns, but is expected to make a full recovery.
PECO has shut off power to the buildings temporarily.
Fire officials are worried about the threat of carbon monoxide and are ventilating the buildings.
The block is expected to be closed for the remainder of the day.