Jackknifed Tractor-Trailer Snarls Traffic on NJ Turnpike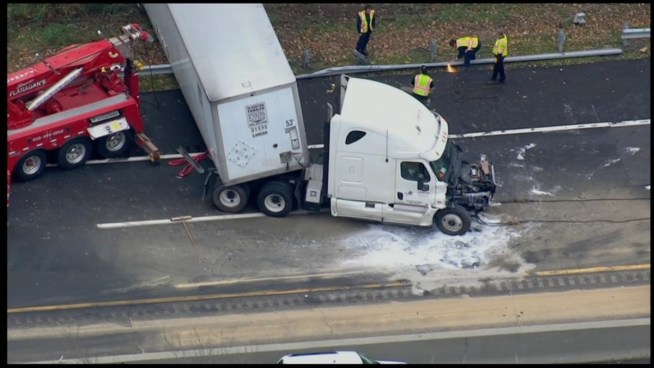 NBC10.com
A tractor-trailer accident on the New Jersey turnpike.
A jackknifed tractor-trailer has traffic crawling in New Jersey this afternoon.
The incident happened around 12:45 p.m. causing the closure of all but one lane on the northbound side of the New Jersey Turnpike in Runnemede, Camden County.
Traffic is backed up for nearly five miles.
No word on what caused the tractor-trailer to jackknife.
SkyForce10 is live over the scene.
More NBC10.com stories: