Severe Storms Move Through Area
There are no official reports of tornadoes, as of 11 p.m. Friday.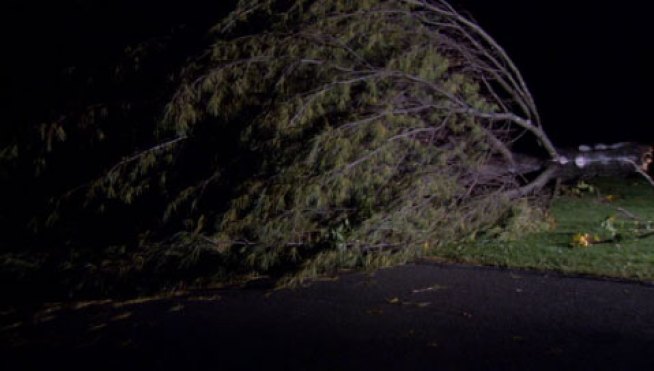 NBCPhiladelphia.com
A line of powerful storms struck west of Philadelphia, causing damage and injuries. The communities of Paradise and Strasburg in Lancaster County were hit particularly hard. A pavilion collapsed in Paradise, injuring at least six people. In Strasburg,residents were hurt when barns and mobile homes were damaged by the high winds. There were reports of a tornado, but that hasn't been confirmed.
A line of severe storms moved through our area Friday night. The storms stretched through Lehigh County, eastern Berks County, Chester County, and into Cecil County, Maryland.
A tornado warning for Berks County ended at 9:30 p.m. and a severe thunderstorm warning ended at 9:45 p.m.
There are no official reports of tornadoes, as of 11 p.m. Friday.
Severe damage was done in parts of Lancaster County, where a downed tree cut power to an Amtrak track in Paradise, stranding one train. Passengers were moved to another train.
Also in Paradise, a pavilion collapsed at a community park located on Londonvale Road near Route 30. There are reports of six to ten people with injuries.
Late Friday night, the storms weakened. NBC10's Glenn "Hurricane" Schwartz says this is it for the rain and the next few days should be mostly sunny and clear.