Teen Brothers Accused of Killing Autumn Pasquale Due in Court
A separate hearing will be held before the teens' detention hearing to decide whether or not access to the court proceedings will be granted to the media.
Friday, Dec 14, 2012 | Updated 8:34 AM EDT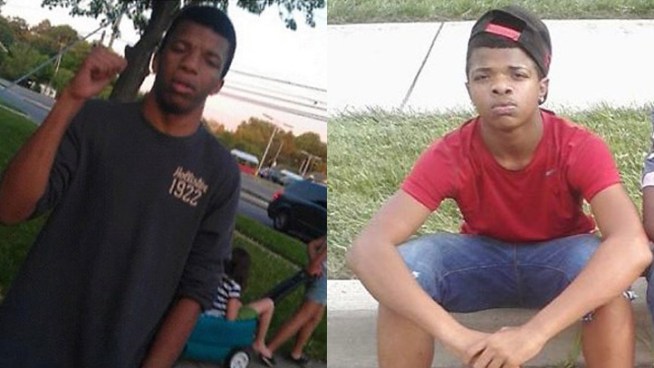 (L) Twitter.com, (R) Facebook.com
Friends and family have identified the teenage brothers charged in the death of Autumn Pasquale as 17-year-old Dante Robinson (L) and 15-year-old Justin Robinson (R).
A New Jersey judge may rule on whether court hearings for two teen brothers accused of killing a 12-year-old New Jersey girl can be open to the media.

Judge Colleen Maier has put off the decision twice before.

Lawyers for 17-year-old Dante Robinson and 15-year-old Justin Robinson are contending that there are reasons to keep the proceedings in family court sealed. The two are charged with the murder in October of Autumn Pasquale.

The entire community of Clayton joined a search for her after she disappeared on her bicycle.

Several news organizations, including The Associated Press, say the hearings should be made public because there's so much public interest in the case.

The Gloucester County Prosecutor's Office is asking to have the case moved to adult criminal court.
The hearing is at 10 a.m.
Immediately following the 10 a.m. hearing, a detention hearing for the Robinson brothers will be held.