Suspected Drunk Driver Flips Car
A female driver was injured early Sunday morning in a one car crash in West Oak Lane.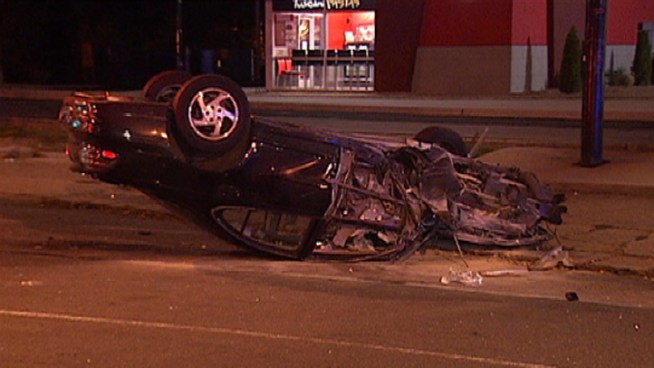 NBC10 Philadelphia
Philadelphia Police believe the driver of a car that flipped over in West Oak Lane early Sunday may have been drunk.
Police on the scene of a serious car accident in the West Oak Lane section of Philadelphia on Sunday morning believe the driver may have been intoxicated.
Investigators told NBC10 the female driver drifted into the opposite lanes at 66th and Broad Streets just before 5:30 a.m., hit a pole and then a bus stop before flipping over.
The woman was taken to Einstein Medical Center, there is no word on her condition.