Small Child Found Alone in Middle of Road
Police say the boy they believe to be 3-years-old is not injured but cannot tell them his name or address.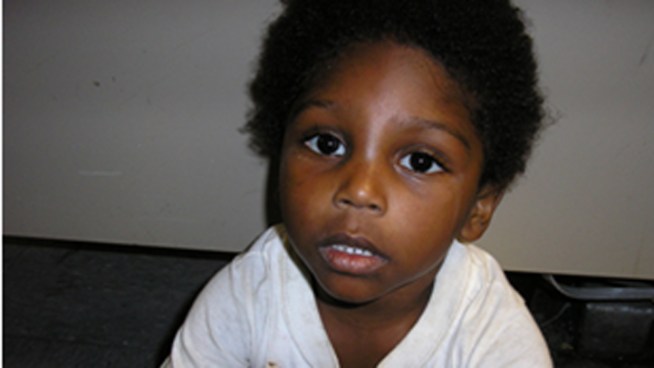 PSP Media
A 3-year-old found alone in Delaware County was wearing a t-shirt that reads "Boldin 3rd Anniversary". Anyone with information about him is asked to call police at 484-840-1000.
Pennsylvania State Police are searching for the parents of a 3-year-old child found standing alone in the middle of a Delaware County road early Sunday morning.
Investigators tell NBC10 a driver saw the child in the center of the southbound lanes of state route 202 at Beaver Valley Road in Concord Township just before 2 a.m.
The driver took the child to a nearby Wawa and called police.
The child, who is not injured, has not been able to tell officers his name or address, according to investigators.
He was found wearing coral colored jeans, cut off at the knees and a white t-shirt. The child is in the custody of Delaware County Child and Youth Services.
Anyone with information about the child is asked to call PSP Media Barracks at 484-840-1000 or Child and Youth Services at 610-447-1000.