Shaq, Christie Want Kids to "Just Play"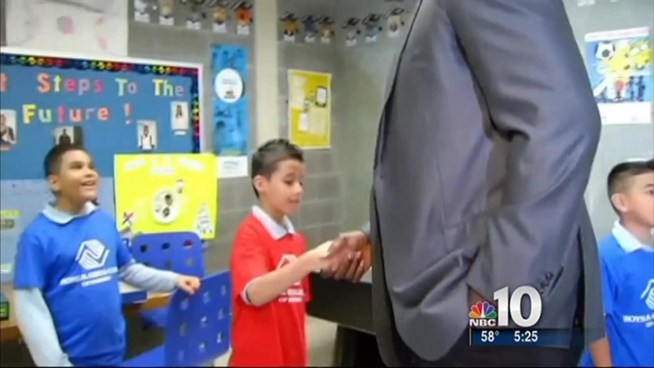 NBC10.com
Former NBA basketball player Shaquille O'Neal visited the Boys and Girls Club in East Camden with Governor Chris Christie and Mayor Dana Redd.
One of the biggest basketball stars in recent history joined one of the biggest stars in politics for an announcement of a program geared towards getting kids to play with one another.
Former NBA star Shaquille O'Neal joined New Jersey Gov. Chris Christie Thursday morning to announce the "Just Play Campaign" at the Boy & Girls Club of East Camden.
Mayor Dana Redd took Shaq and Christie on a tour of the facility and Shaq even got to meet with some of the kids.