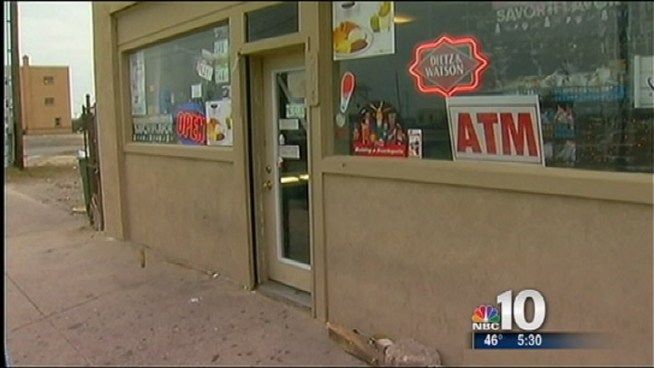 NBC10 Philadelphia - Ted Greenberg
A convenience store was robbed at gunpoint by three masked men. Since the robbery, two of the suspects have been arrested and police are still searching for the third man. NBC10's Ted Greenberg reports.
The search continues for a man, wanted in an armed robbery of an Atlantic City convenience store.
Police say late Wednesday night, three masked men entered Baba Jones Food Market on the 200 block of South Rhode Island Avenue and demanded cash.
Two of the men were armed with handguns and the third was holding a shotgun, according to police. One employee was ordered to open the register, while a second employee was forced to the ground.
Investigators say the robbers stole the entire cash drawer.
The three men left the store in a silver Honda Accord. Police say the employees were able to write down the license plate number, which officers say helped them quickly track down the car, reported stolen out of North Jersey.
Police stopped the car on its way out of Atlantic City and found the shotgun and other evidence inside.
One suspect, Daniel Ramirez, was arrested there.
The two other men took off running into the marshes. After a massive, five hour search, a K-9 team tracked down and arrested the second suspect, Elliot Rodriquez.
Both Ramirez and Rodriquez are from Elizabeth, N.J.
The search continues for the third man.