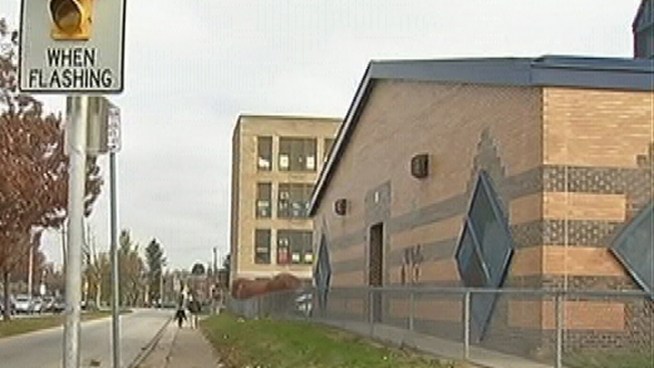 NBC10, Tim Furlong
Police say the girl was walking to school in the Oxford Circle section of the city when she says a man with long hair in his 40s tried to lure her into his blue Ford Echo.
Police are investigating an alleged attempted luring in the Oxford Circle section of the city.
Police say it happened around 8:20 a.m. on Monday at Summerdale Avenue and Benner Street just behind the Laura Carnell School.
A 14-year-old girl told a crossing guard that a man tried to lure her into his car. Police say she managed to get away unharmed and went to the Carnell Middle School Academy nearby. The man allegedly drove away southbound on Summerdale.
The girl described the suspect as a clean shaven man, around 40-years-old, with long dark hair. She also told police he was wearing a maroon and gold jacket and was driving a blue Toyota Echo.
A school district spokesperson told NBC10 students at the Carnell School will bring home a letter today reporting the incident. If you have any information on this incident, please call Philadelphia Police.