PA Woman Trapped in Basement for 3 days
Berks County woman trapped when stairway collapsed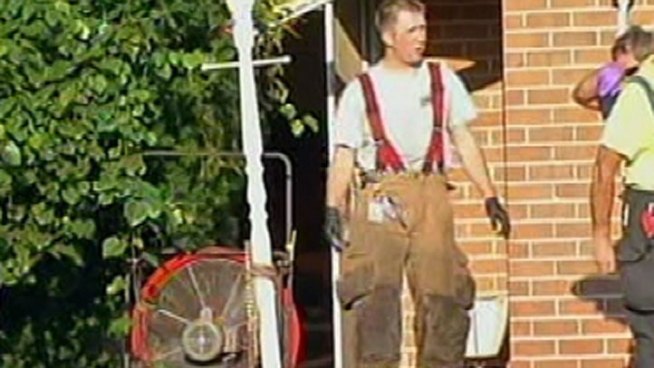 NBCPhiladelphia.com
Firefighters rescued a Berks County woman after she was trapped waste-deep in water in her basement for three days. The 59 year-old woman became stuck after the basement stairs collapsed at her Douglass Township house. She had no phone with her. Neighbors eventually found her. It took dozens of firefighters hours to rescue her. She was unhurt and is said to be in good spirits.
A Douglass Township woman was hospitalized Tuesday night, after spending three days trapped in the basement of her home.
Officials tell NBC10 her basement stairway collapsed and by the time help arrived, she was waist-deep in water and sewage. She was rescued after a neighbor got worried and went to check on her.
"The neighbors were the ones that found her. They obviously noticed she wasn't around. She didn't have a cell phone, so I guess with her not being able to contact anybody" said Amity Fire Department Chief Mike Zomolsky.
The woman was taken by ambulance to Reading Hospital. She's said to be feeling really lucky.
Zomolsky summed it up. "If she didn't have good neighbors, there's a chance she still may be down there , who knows how long?"
The house on the 8-hundred block of Douglass Drive has been condemned for safety reasons.