local
Rapper Meek Mill Wants Travel Ban Lifted
Philly rapper who is on probation looks for looser travel restrictions ahead of tour
Saturday, Dec 15, 2012 • Updated 1:28 PM EDT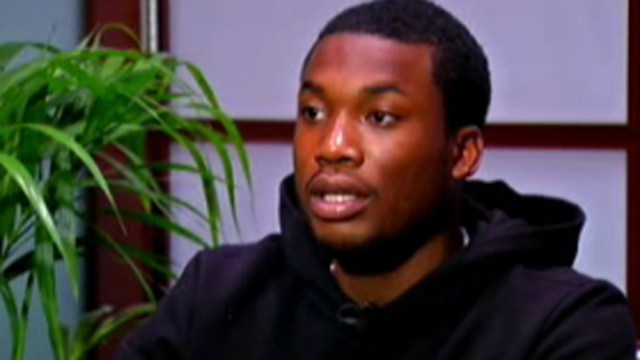 The District Attorney's Office says rapper Meek Mill violated his probation and should not be allowed to tour. NBC10's Lu Ann Cahn spoke to the Philly rap star about the troubles he's having.
North Philadelphia rapper Meek Mill wants a judge to loosen his travel restrictions for a 2008 drug and gun conviction so he can tour more easily.
Attorneys for the 25-year-old rapper, whose real name is Robert Williams, filed a request Wednesday asking a city judge to lift any ban on his travel for concerts and other appearances.
Defense attorney Dennis Cogan says the travel restrictions limit his client's earning power for no reason, since his itinerary is strictly controlled.
Assistant District Attorney Noel DeSantis tells The Philadelphia Inquirer she'll oppose the request.
DeSantis says Meek Mill has already gotten a break serving eight months of an 11- to 23-month term after being found guilty of assault, gun possession and drug charges.
A criminal record search for the Maybach Music Group rapper shows various charges including pleading guilty to careless driving in October.
Mill is scheduled to make tour stops in Africa later this month but as of Thursday, his website listed no dates.
Copyright Associated Press / NBC 10 Philadelphia