Marlon Wayans Responds to Philly 4th of July Controversy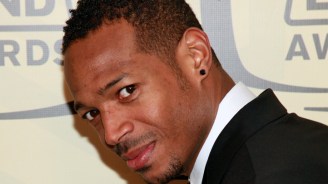 FilmMagic
NEW YORK, NY - APRIL 14: Actor Marlon Wayans attends the 10th Annual TV Land Awards at the Lexington Avenue Armory on April 14, 2012 in New York City. (Photo by Charles Eshelman/FilmMagic)
After Mayor Michael Nutter apologized for the profanity used during Philly's family-friendly 4th of July concert, actor and comedian Marlon Wayans responded with an explanation and apology of his own via his Twitter account.
Nutter first issued an apology on Monday for the profanity that Wayans along with hip-hop artist Nicki Minaj uttered during the free concert held on the Benjamin Franklin Parkway.
Nutter said that cursing hasn't been a problem at the show in recent years. He says performers are supposed to adhere to network TV standards.
The concert, which featured multiple acts, was televised nationally on VH1 as well as WPVI-TV. The station censored the broadcast when foul language was used.
After NBC10.com tweeted the original story while mentioning both Wayans and Minaj, the actor-comedian directly responded to us.
Nutter says the concert's other performers, The Roots and singer Ed Sheeran, edited their songs to avoid profanity but were still bleeped, creating the appearance they cursed.
He also says performers Jennifer Hudson and Aloe Blacc kept it clean, although Vicci Martinez used one inappropriate word.
A TV station spokesman did not immediately return a request for comment Tuesday.