Man With Disability Held Captive for S.S. Checks: Cops
A man is in police custody after investigators say he held a 63-year-old man captive in his basement for more than four months.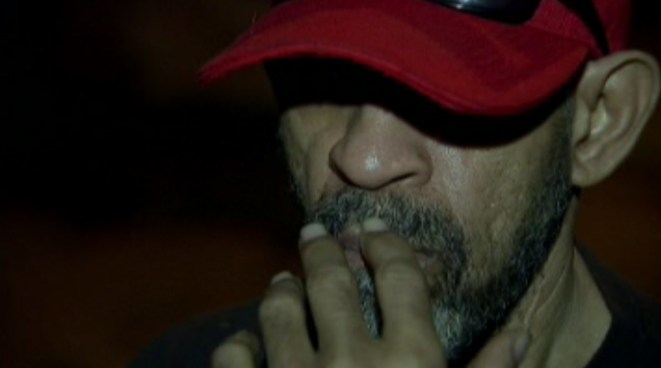 NBC10Philadelphia.com - Claudia Rivero
A 63 year old Philadelphia man is back home with his family after police say he was held captive in the basement of a Southwest Philadelphia home. The family of William Richardson says they've been looking for him for months. Police say 56-year-old Dwayne Young is charged with several crimes, including kidnapping. NBC10's Claudia Rivero spoke to the brother of the victim.
A man is in police custody after investigators say he held a man captive in his basement for several months.
Police say William Richardson, 63, who is deaf and mute, was abducted by Dwayne Young, 56, back in April near 18th and Washington in South Philadelphia.
Dwayne Young, Credit: Philadelphia Police
Young allegedly locked Richardson in his basement room with a bed, chair and commode inside his home on the 5500 block of Wheeler Street. While holding Richardson captive, Young cashed his $600-a-month Social Security check and stole his ATM card as well as identification.
Police arrested Young and freed Richardson on Sunday. Investigators say Richardson wasn't injured but was extremely hungry. He is currently back home with his family. NBC10 spoke with Richardson's brother Robert.
"It's evil," said Robert. "To treat another human being like that. It's not right, you know?"
Robert tells NBC10 he had not seen his brother since last year. He filed a missing person's report with Philadelphia Police back in December and again in May. Robert says he received a tip that Young, a long time friend of William's, was holding him captive.
"Somebody said he was in the basement," said Robert. "He told me he was being punched, physically abused and had to use a bucket to go to the bathroom."
Police are currently investigating the death of Young's common-law wife in March. They also say the woman was Richardson's sister.