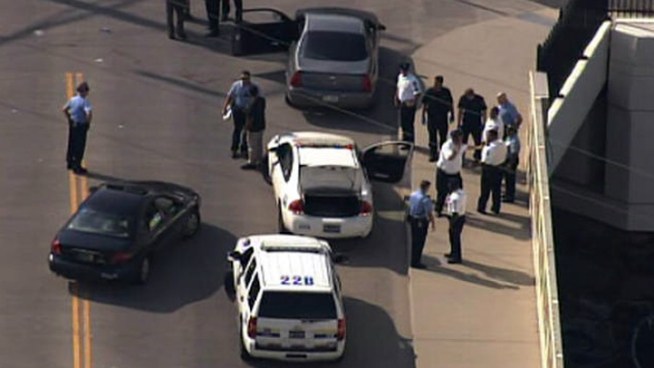 NBC10 Philadelphia - Katy Zachry
Philadelphia Police say murder suspect Maceo Emerson Waring was shot during a struggle over a gun with a cop in North Philadelphia Friday afternoon. NBC10's Katy Zachry reports.
A murder suspect was hospitalized Friday after investigators say he was shot by a police officer while trying to grab his weapon.
It happened Friday on 32nd and Oxford Avenue. Police say they stopped a Gray Chevy Monte Carlo around 3:45 p.m. for traffic violations. When the two officers ran the driver's information, investigators say it came back that the driver, identified as Maceo Emerson Waring, was wanted by Philadelphia Police for killing Naeem Giles back on Sept. 10.
Police say the two officers tried to get Waring out of the vehicle when a violent scuffle suddenly began. Waring allegedly reached for the weapon of one of the officers. As he reached, investigators say the officer's partner shot twice at Waring. Investigators also say the officer with the gun Waring was trying to grab shot at him once.
Neither officer was hurt.
Waring was struck at least twice, according to investigators. He was taken to Temple University Hospital where he remained critical but stable condition Friday night.