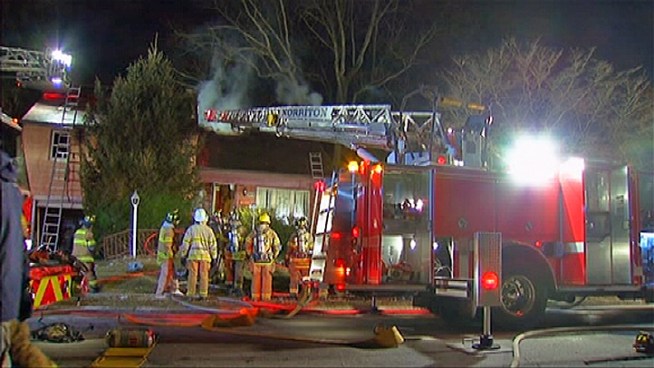 NBC10 Philadelphia - Jesse Gary
2 people were in the house at the time of the fire, on the 500 block of Barbara Drive, but only one was able to make it out alive. This is the second fire in the last two nights that firefighters had to respond to in East Norriton. NBC10's Jesse Gary reports.
Police say a man is dead in an East Norriton house fire.
Firefighters were called to a home on the 500 block of Barbara Drive around 1:45 a.m. Thursday.
Investigators say two men were inside the split-level home when a fire broke out in a second story bedroom, but only one of those men made it outside.
That man was transported to Einstein Medical Center.
The second man was found dead inside the home, according to fire officials.
Investigators are unsure what caused the fire, but Fire chief Jim Staufenberg says the bitter cold could have played a part.
"We realize in could weather that people put extra heaters in service," Staufenberg said.
This is the second fire in two days that fire crews spent their overnight hours battling a blaze in the Montgomery County town.