Major Roadways in Pa Reopen
Many of the majors in Pennsylvania were closed for nine hours.
Tuesday, Oct 30, 2012 | Updated 5:00 AM EDT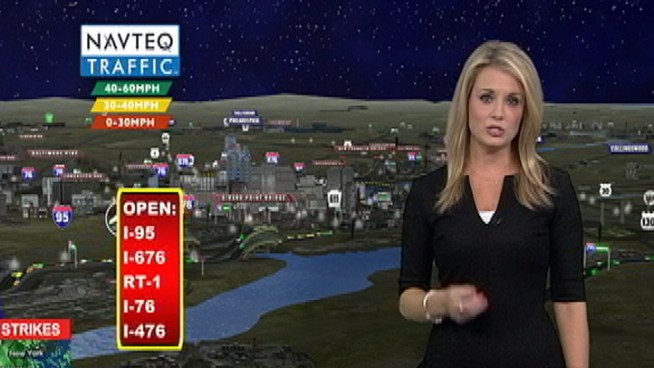 NBC10, Jillian Mele
I-95, I-676, I-76, Route 1 and the Blue Route have been reopened, nine hours after they closed.
Hours after Pennsylvania Gov. Tom Corbett announced that many of the major roadways in and out of Philadelphia were closing, they reopened to commuters.
The full length of I-95, I-676 and the Blue Route closed Monday night at 7 p.m. and reopened at 4 a.m. Tuesday.
I-76 from the Pa. Turnpike to Passayunk Avenue and the U.S. Route 1 extention in the city were also closed to all traffic except emergency vehicles, but have since been reopened.
All Delaware River Port Authority bridges, including the Ben Franklin, Betsy Ross, Commodore Barry and the Walt Whitman remain closed.
New Jersey Transit, Dart, PATCO, SEPTA and Amtrak Northeast service remains suspended until further notice.