K-9 Officer's Dog Stolen
A $1,000 reward is being offered for information that leads to the safe return of a Bucks County police officer's dog.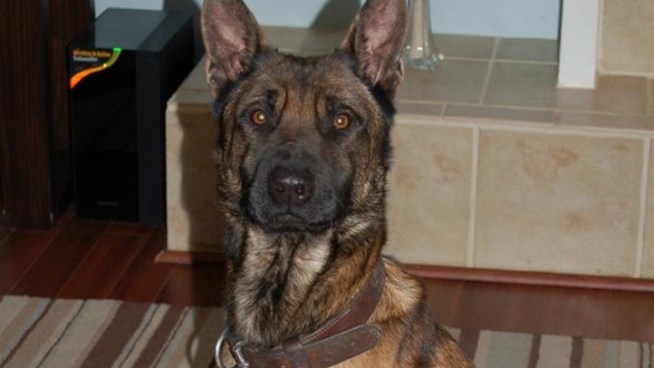 NJSPCA
Seiger, a 5-year-old Belgian Malinois, was taken from his owner's front yard in Falls Township on Tuesday afternoon.
A Falls Township K-9 officer is asking for help in locating his 5-year-old Belgian Malinois named Seiger. The dog disappeared from Sergeant Sven Beauchmin's front yard on Tuesday around 4:40 p.m.
Beauchmin told NBC10 he went inside his home near Stoney Hill Road in Falls Township to get Seiger food and water, when he returned, Seiger was gone.
A neighbor told Beauchmin two women driving a Silver Nissan Maxima with New Jersey Plates took the dog and drove away.
Seiger is a trained police dog, but is not on active duty at this time. Seiger is a family pet and a companion dog to Beauchmin's active female police dog, 10-year-old Jessie.
Seiger weighs about 75 pounds, is brindle in color and was wearing a leather collar when he was taken.
The New Jersey SPCA is offering a $500 reward and Beauchmin is offering an additional $500 for information that leads to Seiger's safe return.
Anyone with information can contact Beauchmin at 215-949-9100 or the NJSPCA at 800-582-5979.