Juvenile Pedestrian Struck, Killed
Monday, Jan 20, 2014 | Updated 12:31 AM EDT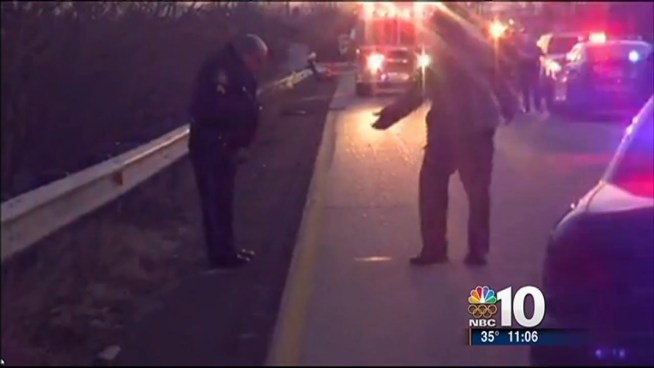 NBC10.com
A child was killed with walking with a friend on Route 13 in Tullytown.
A pedestrian was struck and killed by a car on Route 13 in Tullytown after 4 p.m. Sunday, according to the Bucks County Courier Times. The incident occured near the Mill Creek Road exit.
The Times is reporting that one juvenile was killed and one was injured. The roadway remains closed as of 8:30 p.m.
As more information is available, it will be updated here.
MORE NEWS ON NBC10.COM:
Mother, Son Found Shot in Head
Man Accused of Hiding Drug Money Under Child's Dresser
More Than 130 Philly Educators Implicated in Cheating