Jewelry Store Owner Kidnapped, Robbed by Armed Men
Police say the suspects broke into the man's home, tied up him and his wife and ransacked the home before kidnapping the man and robbing his store.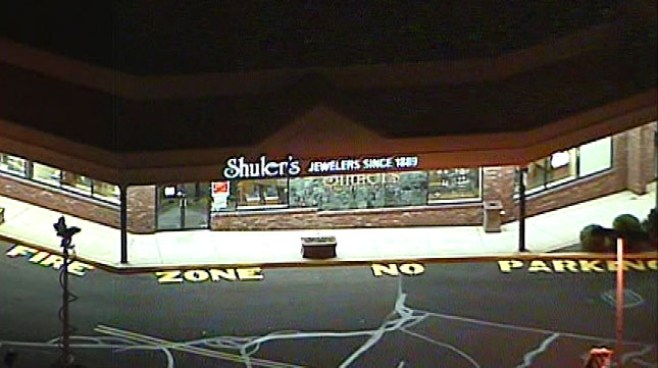 NBC10 Philadelphia
The owner of Schuler's Jewelry was kidnapped from his home on Thursday.
The search is on Friday morning for armed men who police believe are cruising around in a car they stole from the owner of the jewelry store they allegedly robbed overnight.
Police say the crime began Thursday night around 8:30 when three or four men armed with handguns forced their way into the Tredyffrin Township home of a jewelry store owner.
The men tied up the owner and his wife, ransacked the house and then forced the owner into his own car at gunpoint, authorities told NBC10.
They took the man to his East Norriton jewelry store, Shuler's, and forced him to give them jewelry, police said.
Investigators say the men fled the scene in the victim's white Volkswagen Passat, license plate DMJ-0696, and that they are still on the loose.
They may also be traveling in a blue or silver Chrysler Sebring.
Anyone who spots the vehicles or knows anything about the crime is urged to call police.
This is the second time in a little over a year that the store has been robbed.