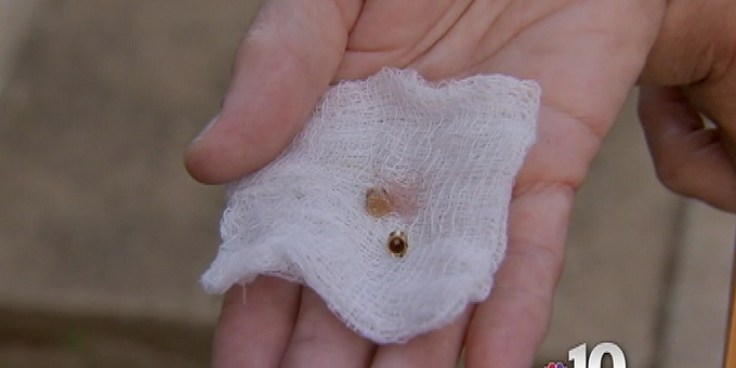 NBCPhiladelphia.com - Rosemary Connors
Someone shot a Northeast Philadelphia woman's cat, not once but twice. The self-proclaimed animal lover even has the pellets extracted by the vet. She wanted proof after another one of her cats mysteriously died last week. Judy has even filed a police report, suspecting someone is killing the cats on purpose.
Two of Judy Gormley's cats have died, and she says someone killed them on purpose.
After the second cat's death, she got proof -- her veterinarian took an X-ray and found that a pellet had killed the cat.
"You don't have to like them, but you don't harm them, it's evil and cruel," said Gormley, of Northeast Philadelphia.
Gormley filed a police report and detectives are now working to track down the person responsible.

The self-proclaimed animal lover says she takes in stray alley cats, has them spayed and neutered and makes sure their shots are up to date. The cats then take shelter in her back lot.

"If he or she is not caught, I know that eventually karma will get them and that's just what I have to hope and pray for," said Gormley.