Hateful Graffiti Found Inside NJ School
Anti-Semitic graffiti was found inside a Jewish school in Ocean County.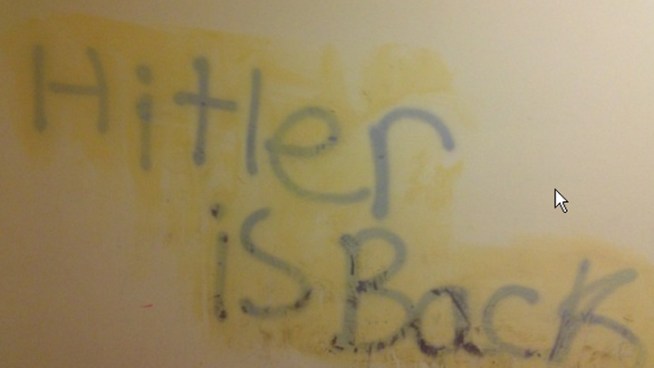 The Lakewood Scoop
Hateful vandalism was found written on the hallway walls of an all boys Jewish elementary school in Lakewood, NJ.
An Ocean County elementary school was hit by vandals who spray painted anti-Semitic graffiti on hallway walls.
"Hitler is back" and a swastika were found Friday morning scrawled on the walls of Bais Reuvain Kaminetz of Lakewood.
Police say several rooms throughout the all-boys school were vandalized, but it's unclear if anything was stolen.