Fort Dix Marine Killed in Morocco
The Marine Corps identifies two Marines who died during a training exercise.
Friday, Apr 13, 2012 | Updated 9:01 AM EDT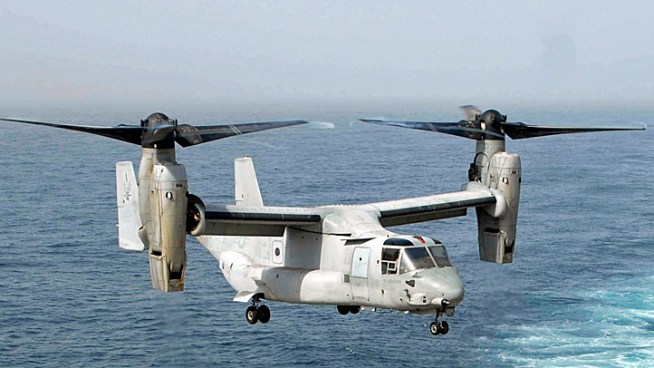 Getty Images
A Marine from Fort Dix, N.J. is one of two killed during a training exercise involving an MV-22 Osprey in Morroco.
The military has identified the two Marines killed in the crash of an MV-22 Osprey in Morocco.
The Marine Corps says Cpl. Robby Reyes of Los Angeles and Cpl. Derek Kerns of Fort Dix, N.J., died Wednesday in the training exercise. Both were MV-22 crew chiefs and were based at New River Air Station in North Carolina.
Reyes had joined the Marines in 2007. Kerns had joined a year later.
The military said it would not provide the names of two Marines injured in the crash.
A Marine spokesman said earlier this week that the Osprey crashed in a training area southwest of Agadir, Morocco, after taking off from the amphibious assault ship USS Iwo Jima.
The 10-day exercise is to end April 17 and involves about 1,200 U.S. military personnel.