Fake Flower Delivery Men Rob NJ Home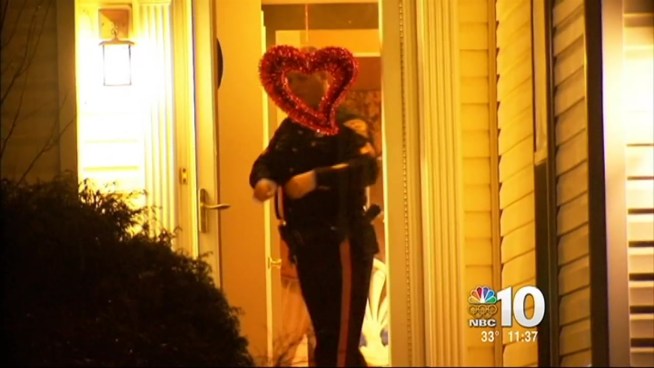 A sad Valentine's day crime has police looking for two men who posed as flower deliverymen to rob a home for a whole lot of money. NBC10's Nefertiti Jaquez reports, the showed up at a home in South Jersey with flowers and a gun!
What appeared to be a sweet Valentine delivery turned out to be anything but when two men posed as flower delivery men forced their way into a New Jersey home and stole thousands of dollars.
Police say that two men rang the doorbell of a home on the 100 block of Revere Drive in Deptford on Friday, flowers in hand. They used a gun to force their way inside the home and that's when they stole $10,000 in cash and jewelry, according to authorities.
The men quickly fled the scene in a car, police said.
Neighbors say the victims just recently moved into the neighborhood with their young daughter.
Police are unsure if the victims were targeted or picked at random.
No one was injured in the home invasion.
An investigation is underway. Check back with NBC10.com for more details.