Ex-Bangor Teacher Wants Lighter Sentence in Sex Case
Last week, Rachel Farrell told a judge her sentence was "appropriate." This week, she is appealing.
Thursday, Jun 14, 2012 | Updated 7:33 AM EDT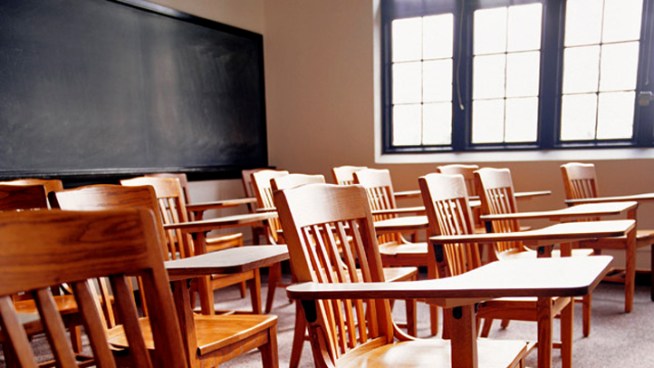 A former teacher is asking a judge for a lesser sentence after she was convicted of having sex with one of her students.
The former teacher who said she agreed with a judge's decision to send her to jail for having sex with one of her students has appealed her sentence.

Former Bangor Area High School teacher Rachel L. Farrell had told Northampton County Judge Emil Giordano last week that she thought the five- to 23-month sentence was appropriate. But now she wants him to reconsider.
Defense attorney Steven Mills told The Morning Call of Allentown his client is a "polite person" who was "being courteous and noncombative" when she told Giordano she interrupted him at her sentencing hearing to say his decision was appropriate.

The 26-year-old Farrell pleaded guilty in April to a misdemeanor for having sex with the 11th-grader starting in August 2010.

Farrell is seeking a reduced sentence or house arrest.