Deadly Shooting in West Mt. Airy
Police are on the scene of a double shooting in West Mt. Airy. One person is dead and another is injured.
Friday, Jul 27, 2012 | Updated 10:11 PM EDT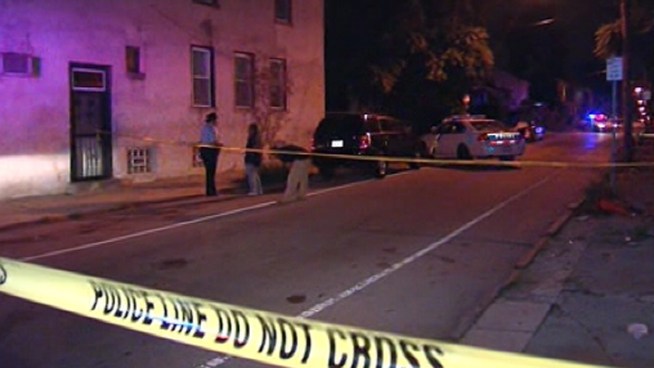 NBC10 Philadelphia
Philadelphia Police investigate a deadly shooting on E. Sharpnack Street in West Mt. Airy on Friday night.
Two people were shot Friday evening along the 200 block of E. Sharpnack Street in the West Mount Airy neighborhood of Philadelphia, according to Philadelphia Police.
A 23-year-old man was shot several times and pronounced dead at Einstein Hospital. A 26-year-old man is in extremely critical condition at Einstein.
Investigators told NBC10 a weapon was recovered at the scene and a suspect was taken into custody on Rosemary Street.
NBC10 crews are on the scene gathering more information.