Curious George Heads to Forever Home
The now famous pooch is heading home today with his new family, just in time for the holidays.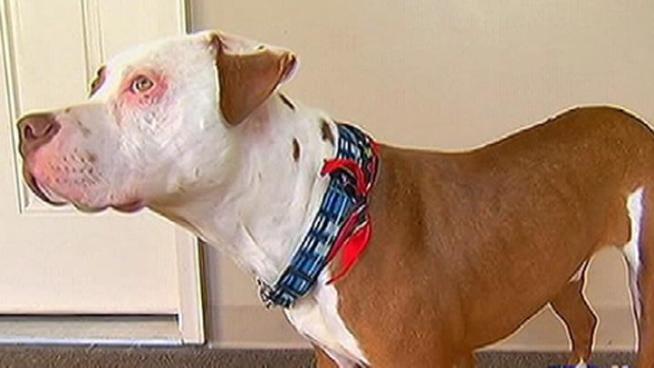 NBCPhiladelphia.com - Monique Braxton
Curious George, the once starving dog got to go home with his new family on Tuesday. George's former owner faces animal cruelty charges.
At 3:30 this afternoon Curious George will meet with his new owners for the first time and make his way to his new forever home.
For the last 10 days Curious George spent time at Perfect Pooch in King of Prussia learning training and behavior skills to prepare for life with his new family.
George and his family will take part in their first "family" training session prior to bringing George home.
On behalf of the Delaware County SPCA, George and his family will receive unlimited training sessions at Perfect Pooch until he reaches an adequate level of training. George will also depart the training center with a goodbye toy one of his "fans" made for him and a $100 gift card.
On Oct. 31 the pit bull mix was found on the side of a road in Delaware County malnourished and weighing just 35 pounds. A Good Samaritan discovered George and brought him to the Delaware County SPCA.
George's adoption was made final on Dec. 3 after 5 weeks of rehabilitation.