Crash Closes Section of Route 100
Three people were injured in two vehicle crash in Chester County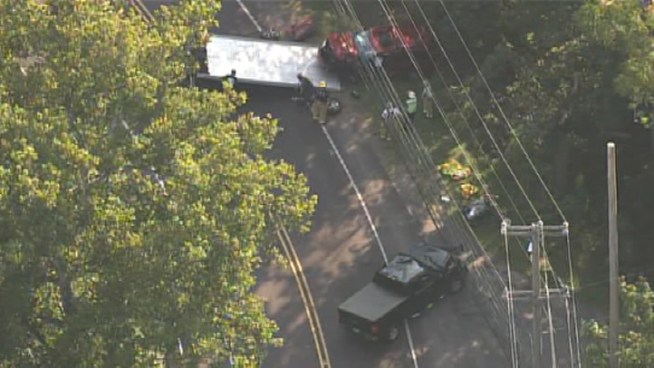 NBC10 Philadelphia
A pickup truck and a car collide on route 100 in South Conventry Township, injuring three people.
Route 100 in South Coventry Township reopened to traffic just after 5 p.m. Thursday. A two vehicle accident closed the roadway between Prizer Road and Pughtown Road for about an hour.
Emergency dispatchers tell NBC10 three people were injured. The accident victims were transported to Reading Hospital, there's no word on their conditions.