Professor's "Sex-Talk" Firing was Justified
State appeals court reinstates firing of a Pennsylvania school professor.
Friday, Jun 7, 2013 | Updated 4:37 PM EDT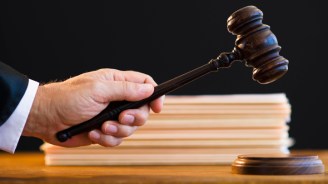 Getty Images/Tetra images RF
Commonwealth Court approves firing of Slippery Rock professor for sexually explicit talk after a night of drinking.
A divided state appeals court is reinstating the firing of a Slippery Rock University sports management professor for sexually explicit talk with students during a night of drinking in Madrid three years ago.
Commonwealth Court issued a 2-to-1 decision Friday that said an arbitrator erred last year in ruling the school acted improperly in dismissing Robert "Robin" Ammon Jr.
The majority opinion says Ammon asked the students at a Madrid bar how many sexual partners they'd had, claimed himself to have had more than 100, and said one woman would be his favorite student if she performed oral sex on him.
The opinion says when he was told later about his behavior, he was "shocked and upset" and apologized.
Messages for Ammon and his lawyer weren't returned.
Related Links: