Couple Married 6 Decades Dies Hours Apart
The couple feared leaving one another alone. "God took care of it," a daughter-in-law says.
Wednesday, Jan 11, 2012 | Updated 12:21 PM EDT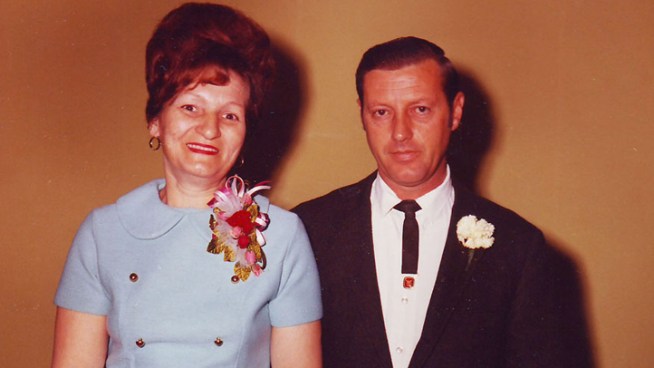 via The Evening Sun of Hanover, Pa.
Richard and Nancy Trimmer are shown here at the wedding of their eldest son, Richard Jr., in 1972. The two were married for 61 years and raised six children locally, and died on Sunday within 12 hours of each other. (THE EVENING SUN OF HANOVER)
Reminiscent of the tear-jerker "The Notebook," a couple married for more than six decades died 12 hours apart in central Pennsylvania over the weekend, family members say.
Richard Trimmer, 81, had been hospitalized after a fall when his children told him Sunday that his wife of 61 years, Nancy, had died in her sleep. Richard Trimmer was dead a few hours later, succumbing to lung cancer.
The couple's daughter, Missy Smith, tells the York Daily Record her father seemed to know what had happened the moment his children arrived to deliver the news.
Daughter-in-law Sue Trimmer tells The Evening Sun of Hanover the family had recently gathered with Nancy Trimmer, remembering the couple's courtship and marriage to give her comfort during her husband's illness.
Sue Trimmer says her mother-in-law didn't want to be at the home without her husband. She says "God took care of it."