Cops Search for 15-Year-Old in Hit-&-Run
Police say the 15-year-old was driving a stolen vehicle.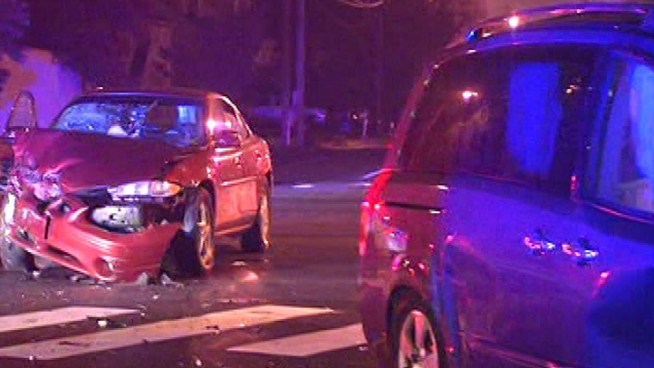 NBC10
Police are looking for a 15-year-old who left his passengers behind when he hit a mini-van and fled the scene on foot.
Philadelphia Police are looking for a 15-year-old boy they say stole a car and then hit a mini-van before fleeing the scene early Wednesday morning.
Police say the stolen car driven by the teen was heading south on Red Lion Road in the Northeast around 3 a.m. when it struck a mini-van turning left at the intersection of Red Lion and Haldeman Avenue.
The driver got out of the car and ran leaving two passengers -- also juveniles -- behind, investigators say.
The passengers did not suffer any injuries, however, the driver of the mini-van was taken to the hospital for minor injuries, according to police.
Authorities tell NBC10 they know the suspect's identify and are working on finding him.