What's Causing Smelly Beaches in NJ?
Environmental officials blame brownish water on off-shore algae blooms and smell on the algae drying on the sand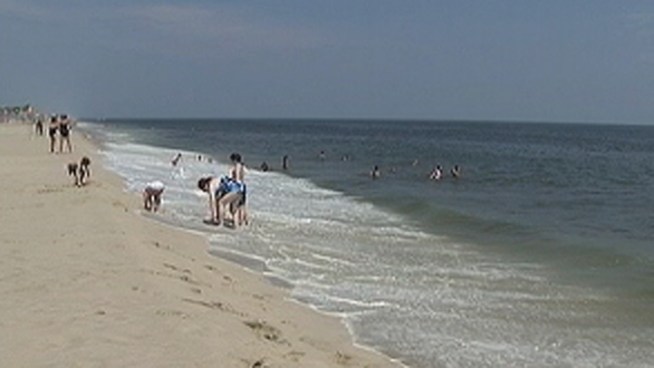 NBC10 Philadelphia -Ted Greenberg
An algae bloom is the cause of stinky beaches and dark ocean water at Seaside Park. Although state environmental officials say there is nothing to be alarmed about shore goers aren't happy about the odor. NBC10's Ted Greenberg reports.
Brownish water greeted some folks at the Jersey Shore this week.
"It smells like dead fish and crabs," said beachgoer Ariela Pizza.
But officials say that even though it might not be pleasant, the algae washing ashore in northern Ocean County poses no threat to the public.
"A lot of people get concerned and think it's garbage or something of that sort but it's just a natural phenomenon," Silver Beach Patrol Lt. John Kuriscak said.
The New Jersey Department of Environmental Protection says it's the result of an algae bloom spotted offshore within the past day from Manasquan inlet to the Seaside Area and that it poses no health risks to humans.
Officials say the bloom was caused by winds drawing up water from the bottom of the ocean that provided nutrients for the algae.
"All of the algae ends up drying up on the beach," Kuriscak said. "That's where you get the odor."
The head of the New Jersey Sierra Club believes pollution from overdevelopment, sprawl, and combined sewer overflow are to blame for the algae bloom. But the State DEP says those claims are 100-percent wrong, made with no scientific basis and that the bloom was completely unpreventable.
Locals tell us the water wasn't as dark Thursday as it was Wednesday. The DEP says an aerial survey Thursday morning spotted no new algae blooms offshore. And plenty of people including kids enjoying the end of summer couldn't be kept out of the water.
The algae haven't spread south to areas like Long Beach Island.