Bank Robber Caught on Camera: Cops
The FBI is asking the public to keep an eye out for a man accused of robbing a Bucks County bank.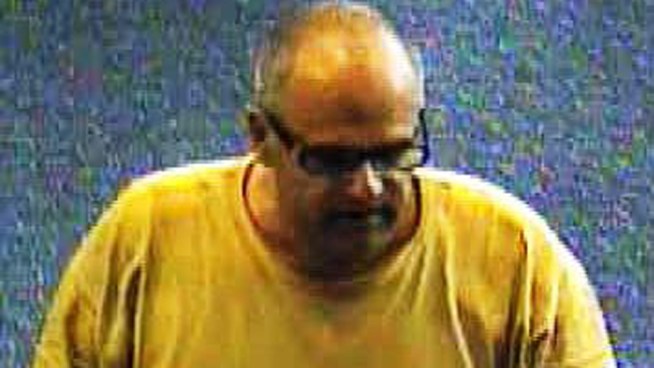 FBI
Police and the FBI say this man handed a teller at a Bucks County bank a threatening note and walked out with cash.
The FBI and Perkasie Police Department are asking for the public's help identifying and locating the man they say robbed the First Niagara Bank branch on the 200 block of North Main Street in Sellersville.
The man walked into the bank at 4:47 p.m. on Friday, handed a threatening demand note to a teller and indicated that he had a gun, according to investigators. No gun was displayed, said police.
The man left the bank with an undisclosed amount of cash and was last seen walking on South Main Street, according to police.
The suspect is described as a white male in his 50's, 5'8" tall, 230 pounds, balding, wearing black prescription style glasses, a tan T-shirt with the words "Beef and Ale" and an Italian flag on the back, and dark shorts.
Police say he should be considered armed and dangerous.
Anyone with information is asked to call the FBI at 215-418-4000 or the Perkasie Police Department at 215-257-6876.