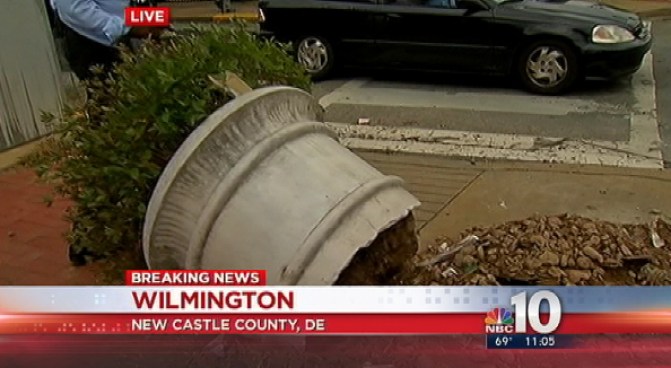 NBC10 Philadelphia
A 7-year-old was hit while waiting for the school bus this morning in Wilmington, New Castle County, Delaware. The little boy has minor injuries.
A 7-year-old boy was hit by an out-of-control SUV while waiting for his school bus on Thursday morning in Wilmington, New Castle County, Del.
Police tell NBC10 that a 53-year-old woman lost control of her blue Ford Explorer and hit a curb just before 8 a.m. on the 600 block of Union Street.
The little boy was on the sidewalk when the Explorer hopped the curb and then hit him, investigators said.
He was taken to Dupont Hospital to be treated for minor injuries to his hands and ankle.
The driver of the SUV was not hurt. She was however cited for reckless driving, police tell NBC10.