2 Men Struck in Logan Double Shooting
Tuesday, Sep 17, 2013 | Updated 9:08 PM EST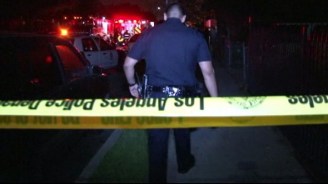 Police are on the hunt for a suspect who they say shot two men in the Logan section of the city.
WATCH: Cause of Boardwalk Fire Revealed
Police say both men were on the 5000 block of North Hutchinson Street Tuesday night when an unidentified gunman opened fire before fleeing the scene. One man was shot in the leg while the other was shot in the foot, according to police.
The two men were taken to the hospital where they are both in stable condition.
No arrests have been made. Police have not yet revealed information on any suspects.
Stay with NBC10.com for more details on this developing story.
Also on NBC10.com:
Reputed Mobster's Wife Admits Mortgage Scheme
Girl, 14, Beaten, Robbed While Waiting for Bus