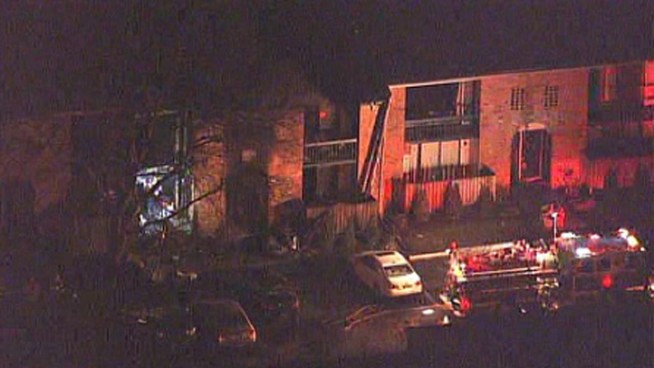 NBC10Philadelphia.com - Tim Furlong
Officials are investigating the cause of an apartment fire in Delaware that displaced dozens of people and injured two.
Two people are hurt and 34 people displaced after a fire at a Delaware apartment complex.
The 2-alarm blaze happened around 2 a.m. on Wednesday at the Spring Run Apartment Complex on Hobart Drive in Newark, Delaware.
The fire damaged 12 units, displacing 22 adults and 12 children. Officials also say two people suffered minor injuries.
Officials are currently investigating the cause of the fire.