2-Alarm Fire Displaces 6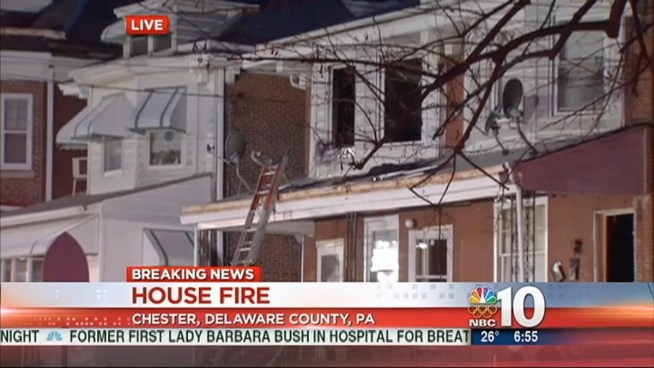 Jesse Gary, NBC10.Com
Firefighters battled a blaze that forced six people out of their residences in Chester in the early morning hours on New Year's Day.
Six people are starting 2014 without a home after an early morning fire in Chester.
The blaze broke out around 5:30 a.m. on the 300 block of West 9th Street near Barclay Street after residents of a home fell asleep with something on the stove, according to officials on the scene.
The two-alarm fire spread throughout the twin duplex, displacing six people, according to authorities.
It took nearly 35 firefighters about 30 minutes to get the blaze under control.
No injuries were reported.
Stay with NBC10 for more on this developing story.