2 Rescued in DelCo Blaze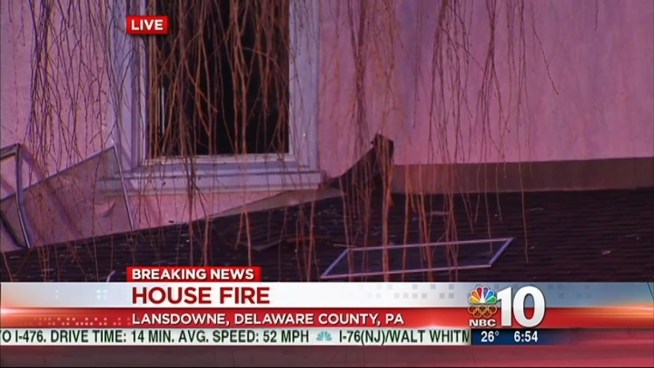 Matt DeLucia, NBC10.Com
A blaze in a Lansdowne home caused two women to fall from the house's roof. NBC10's Matt DeLucia has more on their condition.
A fire broke out in Delaware County around 4:30 a.m. Tuesday.
Two women fell off the roof of the burning home on West Stratford Avenue in Lansdowne, according to rescuers.
The victims were taken to the Hospital of the University of Pennsylvania with non-life threatening injuries, according to officials.
Firefighters say the blaze began on the first floor of the house and spread to the second floor.
Authorities say the road will be closed most of the morning.
Stay with NBC10 for more on this developing story.