Pink Slips at Please Touch Museum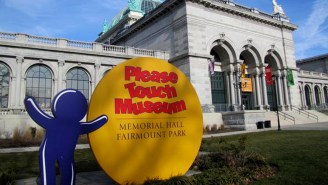 Peter Van Allen
The Please Touch Museum in Philadelphia is in historic Memorial Hall, which was built for the nation's centennial celebration, 1876.
The Please Touch Museum, which is trying to reduce its expenses, eliminated 9.5 staff positions on Wednesday, it said.
The job cuts, which were across all departments, will save $400,000 for the current fiscal year, the children's museum said in a release late Wednesday.
The museum "is now working to working to secure additional funding even as it acts to reduce its expenses."
"We are committed to achieving the long-term financial health of the Museum," Lynn McMaster, interim president and CEO of Please Touch Museum, said. Read more about this story on PBJ.com
More NBC10.com stories: