14 Minor Injuries in NJ School Bus Accident
The elementary students were checked out at a local hospital after their school bus crashed on Monday afternoon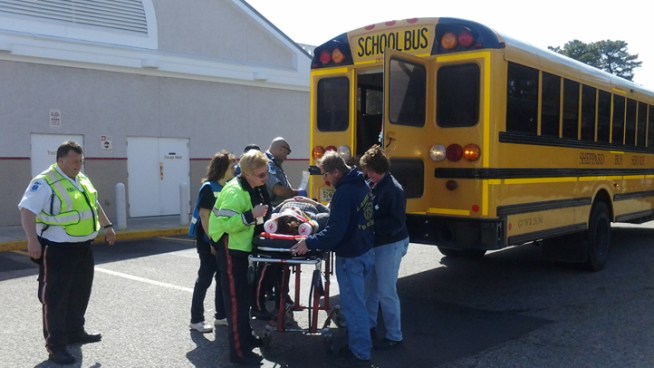 March 26, 2012: More than a dozen people were checked out at a local hospital after a minor school bus accident in Vineland, New Jersey.
Fourteen elementary school students were taken to a local hospital to be checked out after their school bus crashed on Monday afternoon in Vineland, New Jersey.
The accident happened at Delsea Drive and Sherman Avenue.
Police said the students are eight and nine-year-olds. The accident was minor and police say the students were taken to the hospital simply as a precaution.
---
Fan, follow and download: Get the latest from NBC10.com anytime, anywhere. Follow us on Twitter, Facebook, our mobile site and NBC Philadelphia. Sign up for our breaking news newsletter. And, get breaking news delivered right to your mobile phone -- just text PHIBREAKING to 639710 to sign up. (Message and data rates may apply.)