Sandy Victim Fined for Dogs at Temporary Home
A condo association is fining a woman with 4 dogs after she moved in with her mother in a community that doesn't allow pets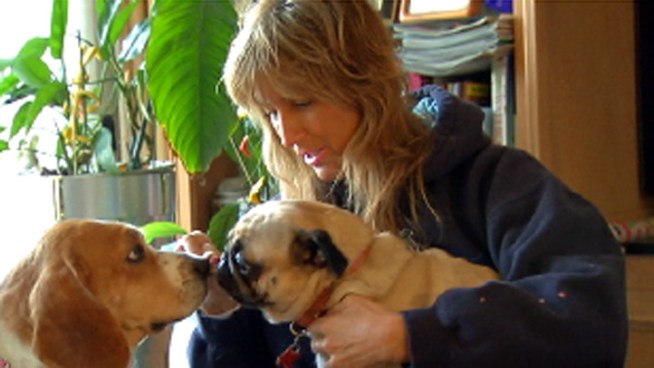 NBC10 Philadelphia - Harry Hairston
A New Jersey woman who lost her home to Hurricane Sandy says she was told that if she wants to stay at her mom's condo it's going to cost her big bucks because of her pets. NBC10's Harry Hairston shares the story.
A Brigantine woman forced from her home by Superstorm Sandy isn't feeling very at home at the Marlton community where she has lived since the storm.
Audrey Brennan has stayed at the Hollow Condominium Association in Marlton ever since Sandy destroyed her Jersey Shore home.
"My house is inaccessible, everything was destroyed inside," said Brenann.
But now she's being asked to pay $10 a day, per dog, for keeping her four dogs there because the condo association doesn't allow pets.
Condo residents tell NBC10 that 10 years ago, the association did allow pets and those who were there when the rules changed are grandfathered in to keeping those pets.
At $40 a day, Brennan is facing more than a thousand dollars in fines.
"They should show some kind of compassion for her situation," said Marilyn Reiter, Audrey's mother.
Reiter wrote a letter to the condo association asking for a hearing and to have the fines frozen until then.
"We got a letter back, cold as ice, explaining 'sorry it is what it is and there will be additional fines if you do no leave,'" said Brennan.
NBC10's Harry Hairston tried to speak with someone from the Hollow Condominium Association in person and over the phone but didn't received a response as of Thursday afternoon.
Here are some links for homeowners with questions about the rules for their pets: