Having showcased six winners of the Best Picture Oscar over the last seven years, it isn't surprising the Hamptons International Film Festival has been likened to the unofficial start of the movie award season.
And with a 2015 slate including early buzz-worthy titles such as the Todd Haynes directed "Carol" featuring Cate Blanchett; the Dan Rather memogate drama "Truth," "Spotlight" based on the Boston Globe investigation into accusations of abuse and cover-ups within the Catholic Church, the Irish immigrant tale "Brooklyn," and Steven Spielberg's cold war era "Bridge of Spies," the festival (Oct. 8–12) may once again prove to be a precursor of what movies and performances we'll see getting nominated when the Academy Awards, Golden Globes and Independent Spirit Awards roll out their list of notables over the coming months.
'Spotlight' Trailer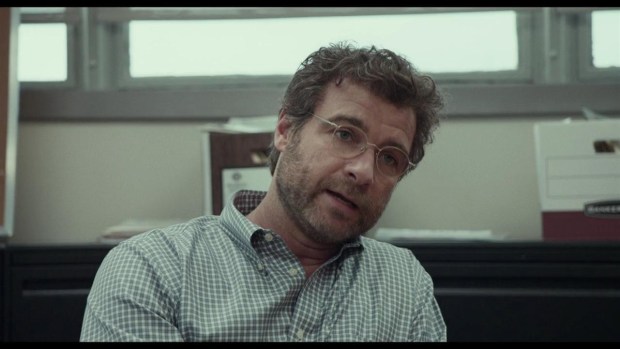 Starring Mark Ruffalo, Rachel McAdams, Liev Schreiber, Michael Keaton and Stanley Tucci, "Spotlight" chronicles the true story of Boston Globe editors and reporters who uncovered sexual abuse within the local Catholic Archdiocese, shaking the entire Catholic Church to its core. (Published Wednesday, Sept. 30, 2015)
"We are in that insane award season time frame, which is wonderful, but we have always been in that time frame so we just happen to be on that golden road," explains festival executive director Anne Chaisson. "In some years past, for example, people had no idea that "Slumdog Millionaire" and "The Artist" were going to get such traction and become the films that they became. We just happened to play them early."
"We have great audiences out here," adds festival artistic director David Nugent. "Very smart and in many ways influential audiences, and I think a lot of the filmmakers, studios and distributors are happy to have their films play in front of these audiences in the hopes of getting some buzz going."
'Bridge of Spies' Trailer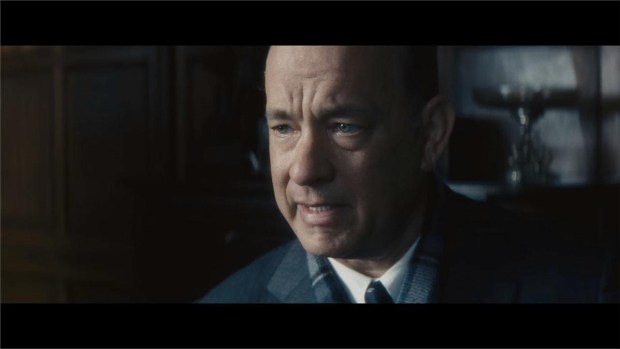 Tom Hanks plays an American lawyer who is recruited by the CIA during the Cold War to help rescue a pilot detained in the Soviet Union. Directed by Steven Spielberg, "Bridge of Spies" is in theaters October 16. (Published Thursday, Oct. 1, 2015)
The 23rd outing of the film festival features 72 films and 59 shorts from 41 countries, and will attract 25,000 attendees to the east end of New York's Long Island over Columbus Day weekend. In a festival first, an inaugural awards dinner will honor actress Emily Blunt and famed documentary filmmaker Albert Maysles.
Maysles, who passed away in March, produced such works as "Grey Gardens" (1975), "Gimme Shelter" (1970) and "When We Were Kings" (1996), along with last year's festival audience award for documentary winner "Iris." As well as being posthumously honored this year, Maysles' final film "In Transit" will be featured in the World Cinema Documentary category.
'Truth' Trailer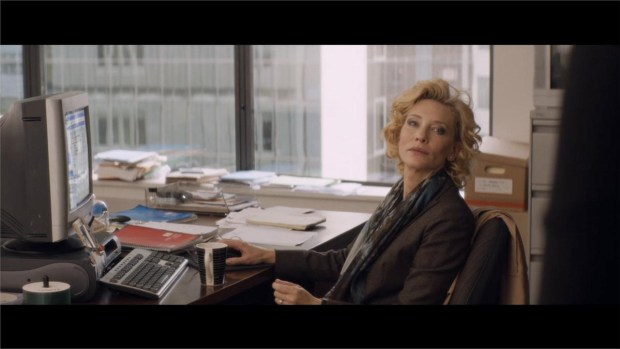 Robert Redford stars as Dan Rather and Cate Blanchett plays "60 Minutes" producer Mary Mapes in "Truth," which chronicles the scandal and media frenzy after CBS aired a report about President George W. Bush's military service. (Published Wednesday, Sept. 30, 2015)
"It's a film he had always wanted to make and he had trouble finding funding and just getting it together," says Nugent of Maysles' co-directed documentary that focuses on those who ride the Empire Builder, the most active long-distance train route in the United States. "It really is beautiful and is a stunning portrait of America," adds Chaisson.
When pressed to name a personal favorite from this year's lineup, Chaisson likens the decision to "having to choose a favorite child. It's like 'Sophie's Choice'!" Nugent singles out "Son of Saul," winner of the Grand Prix Award at the Cannes Film Festival and Hungary's submission for the Oscars.
Sneak Peek: 'Son of Saul' Clip
"Son of Saul," Hungary's Academy Award foreign film entry, will be featured at the Hamptons International Film Festival running Oct. 8-12. (Published Monday, Oct. 5, 2015)
"It's a holocaust drama from a first time filmmaker in Hungary which is unlike any holocaust film I have ever seen before," he says. "We have a lots of films in the festival that we like but to answer your specific question this is one of the films that was very unusual, very powerful."
A movie Chaisson is excited about is "Dheepan," winner of the Palm D'Or at Cannes. "Dheepan" follows a Tamil rebel fighter (Antonythasan Jesuthasan) who assumes the identity of a dead man in order to flee the country. "I thought it was just so timely in terms of the immigration issue. And not just for Europe but for anywhere in the world right now."
The Hamptons International Film Festival runs October 8–12. Visit hamptonsfilmfest.org for information and tickets.
Published at 4:21 PM EDT on Oct 5, 2015 | Updated at 8:53 AM EDT on Oct 6, 2016