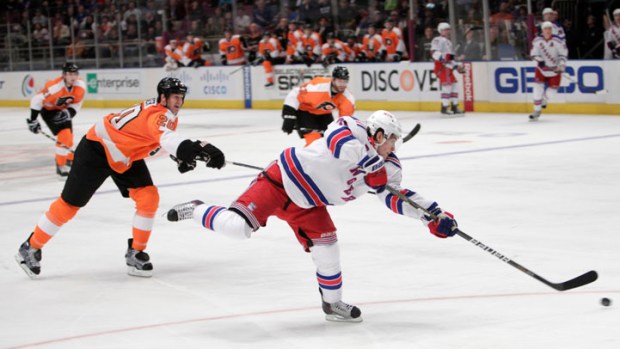 during the second period of the NHL hockey game Sunday, March 6, 2011, at Madison Square Garden in New York. (AP Photo/Seth Wenig)
An NHL source tells CSNPhilly.com and the Inquirer that the Philadelphia Flyers will host the Winter Classic at Citizens Bank Park Jan 2, 2012.
The matchup will be Flyers vs. the New York Rangers, according to their sources.
President of Comcast-Spectacor Peter Luukko told the Inquirer that he's waiting for confirmation from the NHL to make the announcement.
This would be the second time in three years the Flyers play in the Winter Classic but the first time the annual event is in the City of Brotherly Love.